Open Console — Participate
At the moment, we only share this with interested data Publishers and data Consumers: they have to commit to the fundamentals of Open Cooperation and Privacy for the data they want to use or share. By far the hardest part in this phase of this project is Political.
When can you participate?
You shall be a registered entity or person;
The data you publish must be made freely visible to the owners of the website which it concerns.
When your Published data-set is large, or when you are a large Consumer, you will be asked to contribute in the maintenance of the infrastructure.
You need to become member of the Association, which protects the honest Open playfield (once we have erected it)
Advice
Before Publishing your data, you should try to join efforts with entities which publish data with the same purpose. When merging data-sets is not possible, then at least try to come to a standard.
How to start
Current participants
Mark Overmeer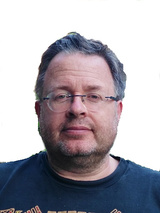 Mark is the founder of Skrodon, the association that develops Open Console. He is well known in the Perl community. He has been working as a programmer at NLR, teacher at At-computing and has been self-employed since 2002. The idea to improve search has been on his mind for a long time. Now, with the funding of NLnet, was the time to put this into action.
Ronny Lam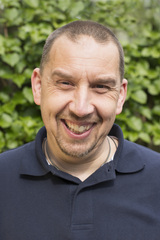 Ronny has been a networking guy for the most of his career. He started of of building and running networks at Dutch Cable companies before they merged into one big company. He then moved to network automation and data science. Ronny has been self-employed since 2010. Within Skrodon he is responsible for systems and community building.